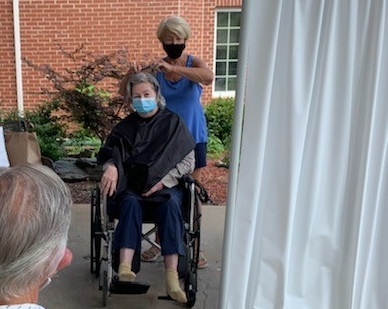 Aaron Manor Hairdresser Returns!
Date: Monday, July 13th, 2020
Time: 9:49 pm
Sue is back, helping everyone feel more like themselves.  Thank heavens the weather cooperated.  Residents waited inside for their turn to have their hair cut out on the Patio.  One lucky gal got a haircut & a patio visit from her husband at the same time!